May begins with Hurricane Preparedness Week, as June 1st starts the beginning of hurricane season. Floridians are all too familiar with the devastation and costly trail a hurricane can leave behind. In 2022, Hurricane Ian caused severe destruction in Cuba and Florida. It destroyed 8,000 homes and damaged an additional 68,000 homes in Cuba. In Florida, it destroyed 5,000 homes and damaged 30,000 others.
Understanding Your Risk: Water and Wind
One of the costliest natural disasters in the United States was Ian, which caused property and infrastructure losses of at least $50-$68 billion. It also caused overall damage of $112 billion and is considered the most expensive storm ever to hit Florida. Understanding it's not just a hurricane itself that does damage, but these threats also cause property damage:
Storm surge:

The biggest threat in hurricanes is storm surge, when winds swirling around the storm push water toward the shore. This can cause wide-reaching flooding in coastal regions, leading to submergence of entire areas, damage to buildings, and washing out of roads. Storm surge can move inland for several miles, especially along bays, rivers, and estuaries.

Flooding from heavy rain:

Hurricane-caused rainfall can lead to fatal extended or quick flash floods, commonly flooding homes, businesses, and roads. This could pose a dangerous threat to people traveling or evacuating on foot or in vehicles. Floods caused by hurricanes can be hazardous as they may carry harmful bacteria, chemicals, and wildlife. Additionally, they can flood areas that are usually resistant to flooding. It's important to note that flooding can occur up to hundreds of miles inland and may persist for multiple days after the storm.

Strong winds:

High winds during a hurricane can severely damage structures such as homes and buildings. The extent of damage depends on both wind speed and the strength of the building. Power and communication outages may occur in large areas, while fallen trees and debris can make roads inaccessible. During hurricanes, signs and roofing material left outside can become flying projectiles.

Tornados:

Tornadoes can be produced by hurricanes and tropical storms. The thunderstorms embedded in rain bands, usually far from the hurricane's center, are the most common places for these tornadoes but can also occur near the eyewall.

Rip currents:

Even if the weather is good at the beach, waves from faraway storms can still create dangerous rip currents and rough surf. The ocean may not be safe despite the pleasant beach weather. It is possible for storms that are over 1,000 miles away to have an impact. This is important to consider if you have a waterfront residence, as it can affect how you prepare your home for hurricane season.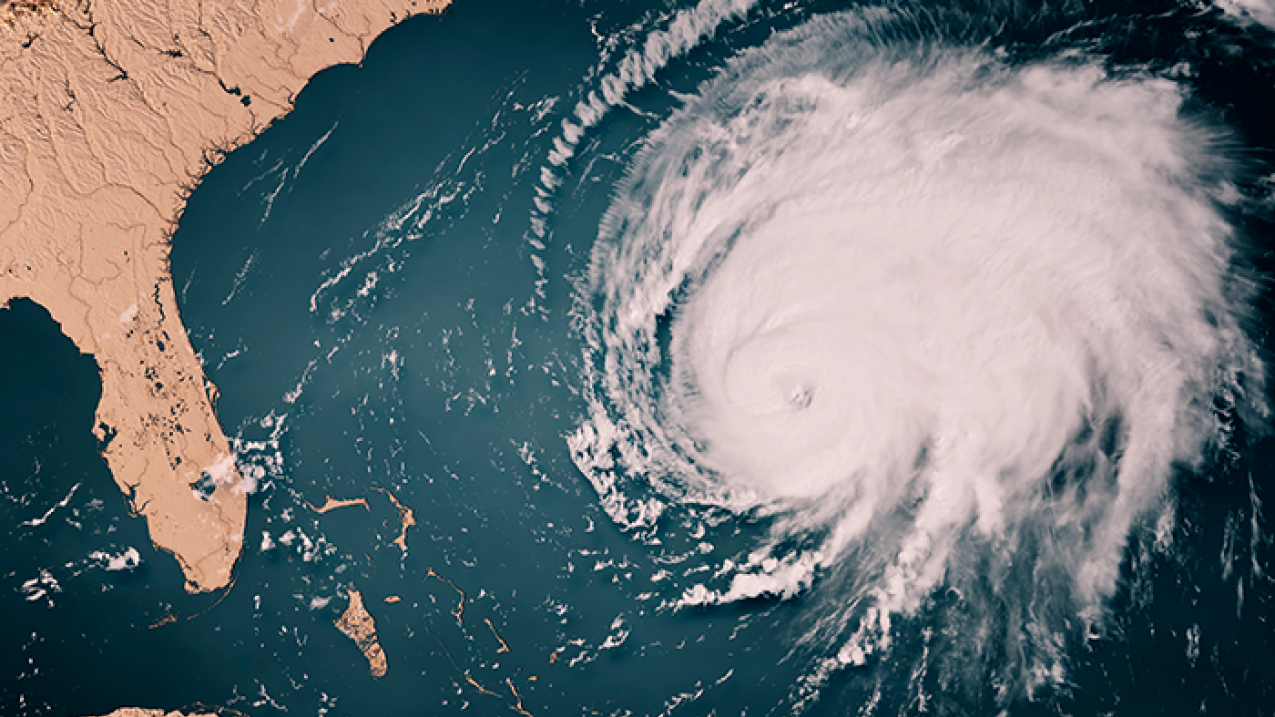 Prepare Your Home for Hurricane Season
As we get closer to the 2023 hurricane season, it's time to inspect, prepare and make any upgrades to your home and property. Doing so will help protect your property but also help ensure the safety of those living and visiting your home. To prepare for hurricane season, one should first create a plan that outlines evacuation routes, emergency contacts, and supplies needed, such as food and water. Additionally, it's essential to get any necessary repairs done in time. Here are some tips to help you prepare for possible storms:
Secure outdoor furniture and items:

Ensure all outdoor furniture, toys, decorations, and other loose objects are either put away or fastened to the ground to avoid being swept away by strong winds or acting as a projectile object and doing damage to your home.

Trim trees and shrubs:

Prune trees and overgrown bushes to reduce the risk of falling limbs, branches, or debris. Ensure your property has no dead tree limbs that may be weak enough to snap off during a storm. Also, consider any large potted plants and move them indoors.

Protect windows and doors:

Ensure all your windows are properly sealed and shutters are in place. Before bad weather hits, check your home for any damage or potential for air and water penetration. Inspect

windows and doors

thoroughly and ensure they are up to code and withstand harsh weather conditions. Consider doing a walkthrough to ensure your home is in good shape. You can take steps to protect your home from potential damage during the upcoming tropical storm season by implementing "home hardening" measures. This includes reinforcing weak areas such as the roof, exterior doors and windows, and garage doors. It's essential to do this before the official start of the storm season.

Check your roof:

Inspect your roof for any missing, loose, or damaged shingles, which should be repaired immediately.

Get to know your neighbors:

While outside, communicating with your community is a good idea to learn about their preparations. "Talk to your neighbors about how you can work together during an emergency," states

Ready.gov

. "Find out if anyone has specialized equipment like a generator or expertise such as medical knowledge that might help in a crisis."

Hire help if required:

If your Florida home is a vacation property, do not hesitate to find a trusted partner to visit your residence and perform a home hardening evaluation. What is home hardening? Home hardening is the process of preparing your home and property for hurricane season. This includes reinforcing walls, roofing, windows, and doors; installing hurricane shutters; anchoring outdoor furniture and items that could become projectiles; sealing entry points around windows and doors; trimming limbs from trees near the house; elevating HVAC systems out of flood zones; and creating an emergency plan. Taking steps to harden your home makes it less susceptible to hurricane-force winds, rain, and flooding, significantly reducing the chance of significant damage or destruction. It's also important to maintain insurance coverage for hurricane season. By taking these precautions, you can be sure that your home and property will remain safe during hurricane season. However, not having your eyes on your property to achieve the items above does not mean you should ignore taking measures. Vendors can manage this preparedness for you and ensure your property is ready for hurricane season.

Prepare a hurricane kit:

If you plan to be in your residence during hurricane season, have at least three days' worth of non-perishable food, water, and other supplies. It's also imperative to have extra batteries, a first aid kit, and any necessary medications.
Following these steps can help prepare you, your family, and your property for the coming hurricane season. Be sure to stay informed by tuning into local weather reports and monitoring any alerts issued by the National Weather Service. By preparing your home now, you can reduce the chance of damage and ensure your residence is ready for hurricane season.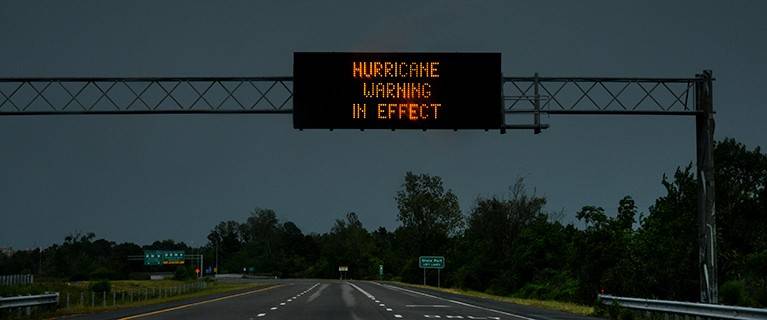 Understanding Florida Building Codes and Requirements
Florida implemented new building codes for Miami-Dade after Hurricane Andrew in the 1990s to increase the quality of exterior materials and hurricane readiness. All glass doors and windows must be certified by a third-party agency, and any products in areas prone to wind-borne debris must meet hurricane impact testing criteria. Manufacturers such as PGT Custom Windows and Doors certify their products only after their engineers perform thorough R&D testing to ensure they meet or exceed current codes and are adequately designed. The changes made to the code following each hurricane in Florida have contributed to the code's current form and have prevented numerous fatalities and billions of dollars in damages. 
Why Invest in Impact Windows and Doors Now?
Impact windows and doors protect your home from debris, wind-borne objects, hurricane-force winds, and intruders. They can be made from various materials, including vinyl, aluminum, or wood frames with tempered glass, which is five times as strong as regular glass. Impact windows and doors also offer superior insulation protection than standard windows and will reduce your energy bills. In addition, they provide additional protection from dust, pollen, and other environmental elements that can cause damage to your home. Investing in impact windows and doors now will prepare you for hurricane season and save you money in the long run. 
You can protect your family and property by taking the necessary steps before hurricane season. Assess the areas around your home thoroughly, talk to your neighbors about their plans, hire help if needed, prepare a hurricane kit, and consider buying or upgrading your impact windows and doors now. With this information and an understanding of Florida building codes and requirements, you will be prepared for hurricane season.
All Glass & Windows: Your Impact Windows and Doors Dealer
If you are looking for impact windows and doors that meet the highest standards in quality, look no further than All Glass & Windows. We have an experienced team that can help you select the correct manufacturer and products for your residence. Contact us online today or call us at 941-379-9555 to get started. Protecting your family and property is our priority, so let us help you prepare for the coming hurricane season.