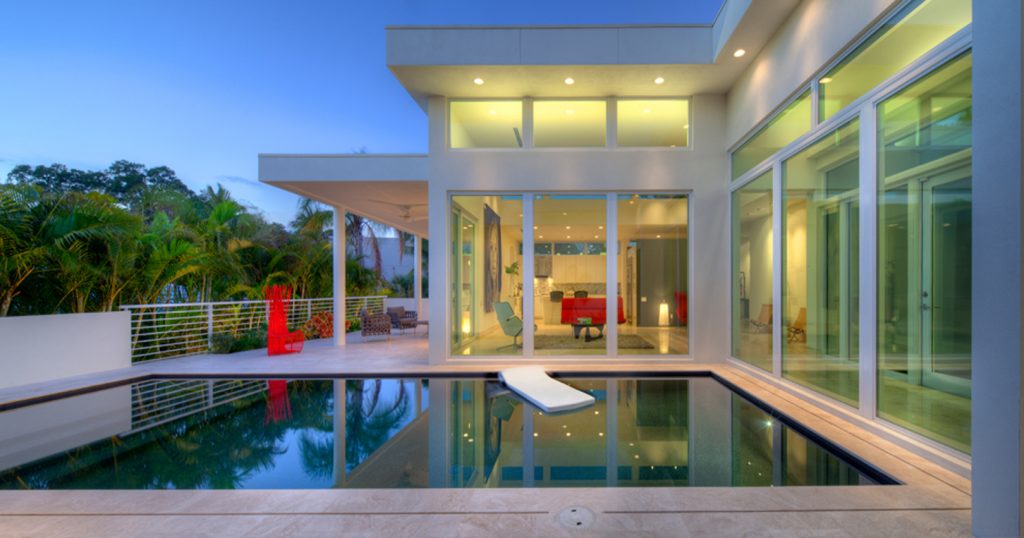 CGI windows and doors is the premier manufacturer of hurricane-resistant glass for windows and doors. All Glass & Windows uses CGI windows and doors because they offer advanced hurricane protection of home and commercial structures, in both new and existing construction. In addition to using impact-resistant laminated glass and the finest hardware, CGI windows and doors are strong and beautiful – a function of their workmanship, pride and engineering excellence they have offered since 1992.
We understand that you have a choice when evaluating CGI Windows dealers. All Glass & Windows offers the following CGI products to customers in the Sarasota, Florida area. :
CGI French doors
CGI sliding glass doors
CGI casement windows
CGI single hung windows
CGI horizontal rolling windows
CGI designer fixed windows
CGI fixed windows
CGI project-out windows
CGI awning windows
As a leading CGI Windows dealer, All Glass & Windows offers all product lines of CGI windows and doors. These windows and doors offer convenient, attractive impact doors for every kind of property. Many of CGI's impact windows and doors meet the strict Miami-Dade requirements and comply with the most rigorous large-missile standard. They test their hurricane windows relentlessly to ensure strength that keeps homes and commercial buildings protected against hurricanes and other weather events. With more than 13 years experience as a CGI Windows dealer, let us help you select the ideal CGI doors and windows for your project. Find the custom solution you're looking for within CGI's multiple product lines. CGI offers options to boost energy efficiency, lower costs, and more.
CGI Window and Door Product Lines
Sentinel by CGI: Exceptional quality, craftsmanship, and protection — that's what Sentinel by CGI is all about. A complete line of impact resistant windows and doors, Sentinel windows are trusted by building professionals and homeowners who want aesthetically enhancing and reliable hurricane protection.
Sparta by CGI: Sparta is a great option if you are looking to upgrade to hurricane impact windows and hurricane impact doors at an affordable price. With Sparta, you can have 24/7, year-round storm-ready protection that building professionals trust, leaving cumbersome plywood and storm shutters behind.
Scout by CGI: The Scout aluminum non-impact collection is built with pride and engineering excellence. An exceptional value, these high-performance windows and doors bring strength and style to new homes and renovations.
For more than 25 years, CGI windows and doors have been used by homeowners and architects because their are hurricane resistant glass products provide the level of quality required to build their vision, and give homeowners the quality they deserve. Trusted CGI Windows dealers, have the expert and experience needed to assist you in selecting the right products for you project.
With CGI windows and doors you are provided with the strength that is:
Ready when you are: With CGI hurricane resistant glass, you receive impact-resistant windows that help you quickly move from storm-fearing to storm-ready.
Ready to perform: Homeowners love CGI windows and doors. But did you know that architects and builders do as well? With consistent products and predictable results, CGI windows and doors are the professional's choice.
CGI Windows dealers in the Florida area are not hard to come by, but All Glass has the experience and references to showcase why we should be the only CGI Windows dealer you consider. We invite you to explore Florida-based CGI's website to learn more about their products and why All Glass & Windows choses to use them in our projects. Also, learn more about why we're a CGI dealer on our blog.