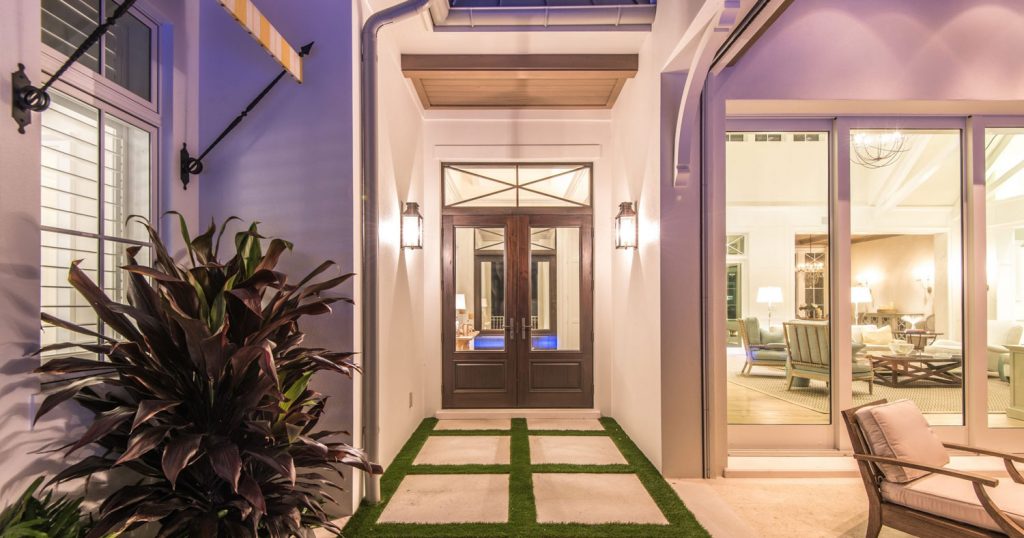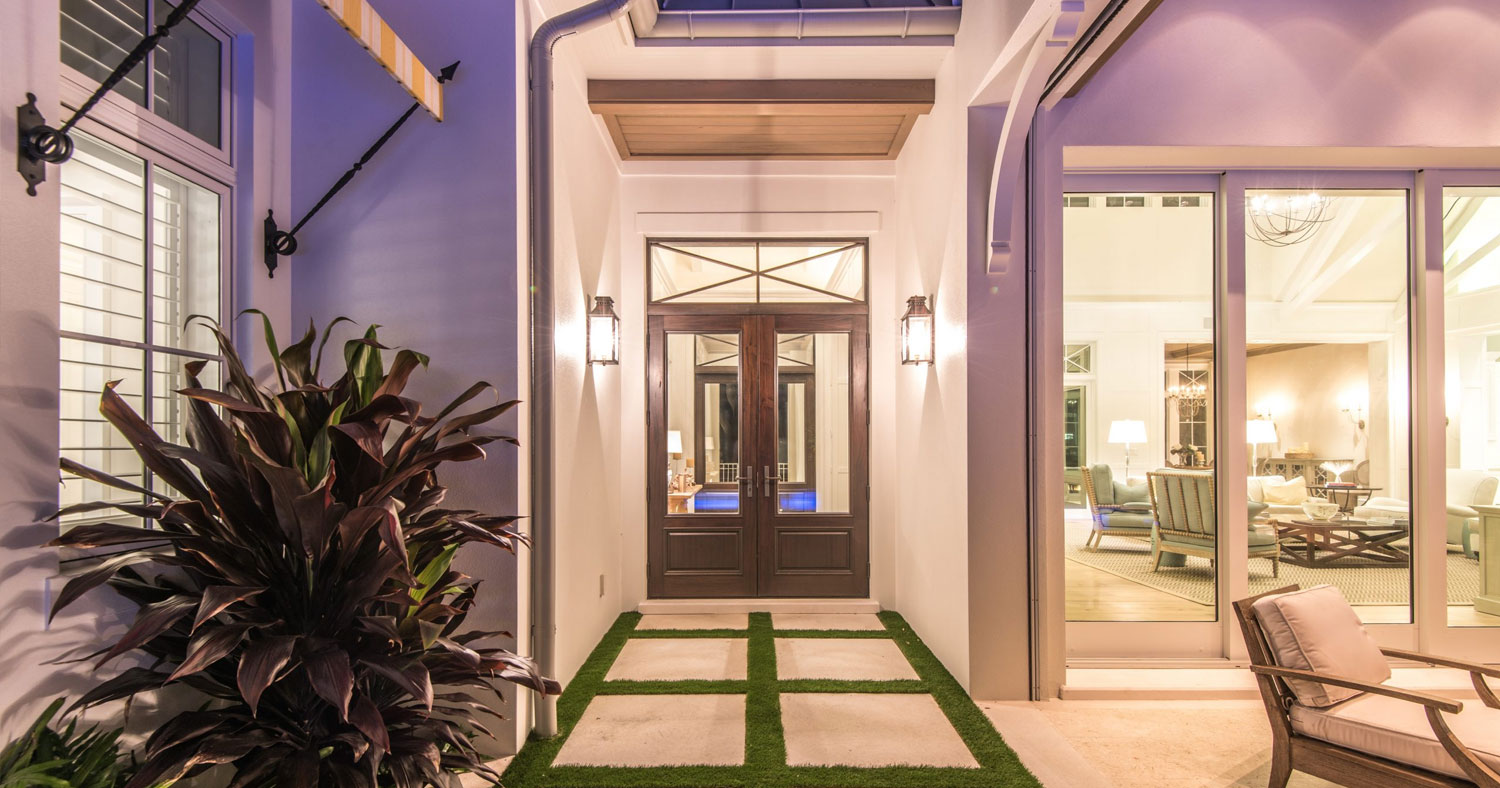 Signature Door Inc. is an American manufacturer of swing doors, folding doors, dutch doors, combination doors, and Miami-Dade County/Florida-approved entryways and fixed windows. They are built on the premise that your home reflects your uniqueness and style, so your entries should too.
Signature Doors Products and Capabilities
Signature Door customers require high-quality custom doors for their residences. Signature Door Inc. manufactures to your exact specifications. Every Signature Door is built to order, on a bespoke basis. So, whether you want to repeat a multi-step panel and molding combination, an ornamental hand-carved applique, or an elliptical casing in a masonry archway, Signature Door Inc. will ensure the same level of attention and craftsmanship is maintained in each element of your project. Signature doors include multiple features and benefits.
Bi-Fold Doors and Fold & Slide Doors
With a bi-folding door system from Signature Door Inc., you can add an indoor/outdoor living space to your home. Open freely to appreciate nature's beauty while shutting securely when the weather is not suitable. There are up to sixteen (16) door slabs available in a variety of forms. When a bi-folding door is not required, unbalanced slab arrangements enable the use of only one swinging door. Bi-fold doors and fold & slide doors allow for optional privacy with full paneled doors or let the light in with full glass doors. Signature Door Inc. offers many door designs and glass options that you'd expect from the company.
The retractable screen system of Signature doors uses a strong polyester screen mesh that is durable and resistant to pet and child damage. The tough polyester screen mesh is hard-wearing and resistant to harm. When the screen disconnects from the top or bottom channels, the mesh will self-feed back into the channels as it is rolled away and reopened.
Combination Storm Doors & Screen Doors
There is no reason to settle for unattractive aluminum storm door options. Instead, add a storm or screen door to your project, manufactured to perfectly compliment the entryway of any residence. The Giro-bolt hardware makes installation more convenient by allowing you to use different frames for storm panels and screen mesh. In addition, storm door or screen door mortise lock hardware is available in multiple finish tones for desired hardware color coordination. Coordinate the finish color, hardware tones, and door design of a storm door or screen door from Signature Door Inc.
Factory Finishing with Signature Door Inc.
If you're purchasing a hardwood or a composite door, you want to ensure the finish on your piece is perfect. In addition, furniture-grade finishing directly from the Signature Door Inc. factory provides confidence in your new purchase. Why is factory finishing important for Signature doors?
Avoid the inconvenience of having to finish onsite after installation by choosing quality products. Top coating wood is the most effective approach to avoid bowing, warping, and swelling due to moisture content.
All Signature door topcoats are flexible, allowing for natural growth and shrinkage without fracture or cracking, are combined with UV inhibitors to slow deterioration when exposed to sunlight, and are healthy and environmentally friendly.
In a controlled environment, applying a paint or varnish finish to furnishings helps avoid airborne particles from being combined with the finish materials creating the perfect entryway door.
Do you need a Sherwin Williams stain? Do you have a Benjamin Moore paint swatch? Do you want to match the color of your new hardwood flooring? Signature Door may color match both paint and stain finishes.
Signature Doors Hurricane Ratings
Mother Nature can be unforgiving. Signature Door construction is hurricane-rated, allowing you to sleep easy when mother nature comes calling. The most durable wood doors available, rated for a Category 5 hurricane and HVHZ/Impact ratings, are made using Signature Door construction. Even the most demanding regions of the United States, such as Miami-Dade and Broward Counties in Florida, are thoroughly tested in our laboratories. Signature Door hurricane-rated products are also entirely adaptable and built on a per order basis to your unique requirements, as we try a wide range of components, construction approaches, and configurations. Every hurricane-rated product comes with comprehensive documentation, so you may be sure that you're following building codes in the event of a hurricane. No overhang? No problem. Entryways built using SureDoor construction require no overhang and carry a 10-year warranty.
Why Signature Doors Florida?
Signature Door Inc., a family-owned and managed business, creates high-quality bespoke wood door components, decorative glass, hurricane-rated door units (Miami-Dade & Florida Approved), front doors with fixed windows that are fire-resistant, bi-folding doors, and dutch doors. Signature produces entirely in Altoona, Pennsylvania. They collaborate with homeowners, dealers, builders, contractors, designers, and architects to develop a doorway appropriate for the home and the environment where people will use their products.
Signature Door Inc. has produced furniture and entry systems for multi-million-dollar private residences, churches, synagogues, temples, hotels, universities, historical reconstructions, and at least one embassy (that they know of). Signature appreciates when customers create their own designs, which is why they produce a one-of-a-kind entry system based on your suggestions. They can make you a single slab door or supply the complete package – including pre-hung, stained and clear coated (or painted), install the locks and hardware (including multi-point lock systems and commercial panic hardware), casings, security glass, peep sites, kick plates, door knockers, and so on.
Let the experts at All Glass & Windows answer your questions about Signature Door Inc. We're a trusted Signature Door dealer that serves Sarasota and surrounding areas. Our team has years of experience working with Signature doors and their other products. Contact us online or visit our showroom today to start your entryway project.