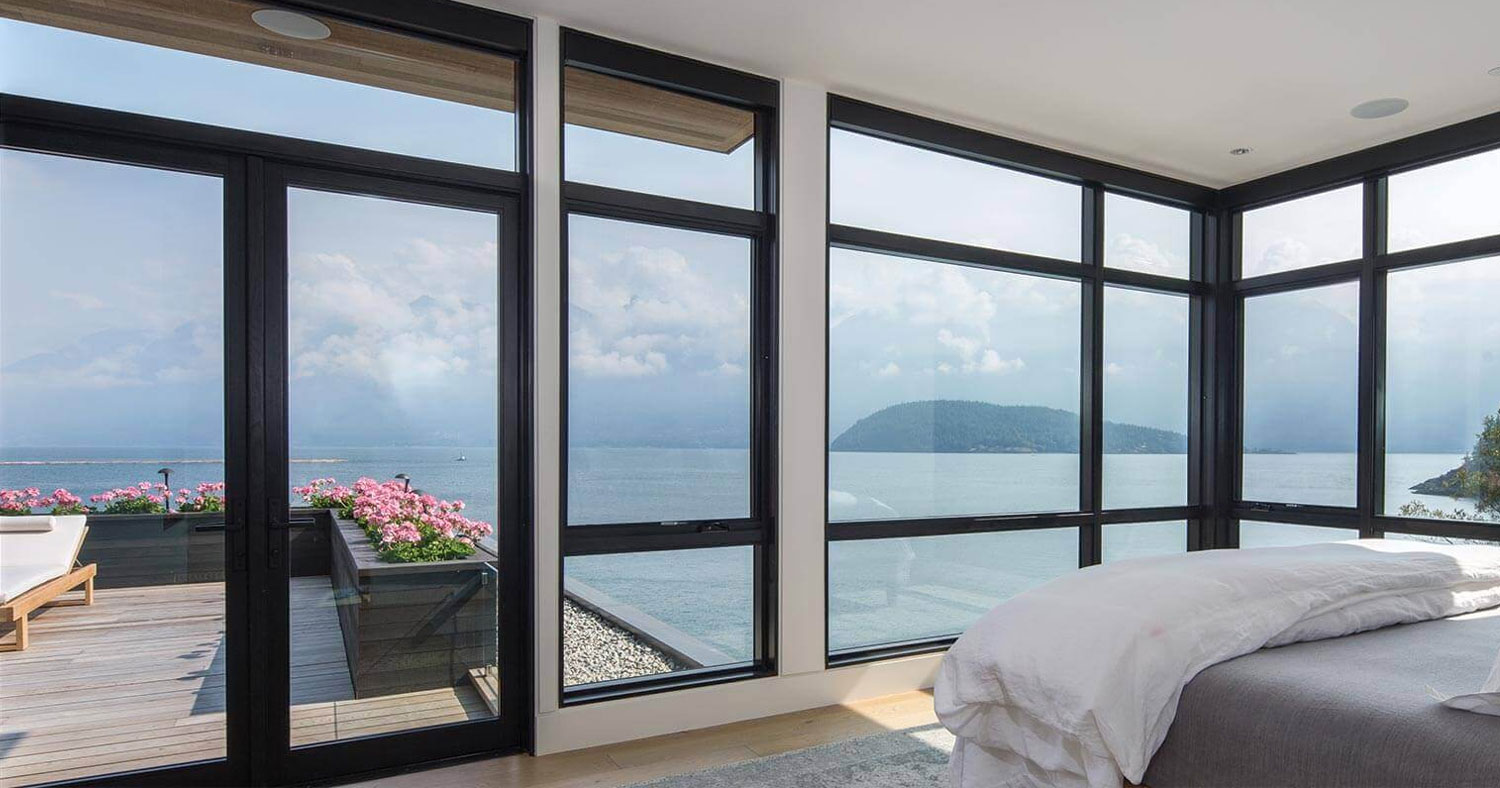 After more than 75 years, Kolbe windows and doors (part of Kolbe and Kolbe Millwork Co., Inc.) are best known for superior quality, custom craftsmanship, attention to detail, as well as innovative and unique designs. Kolbe has a variety of high-performing materials to complement the design of your project, from oversized windows to detailed doors.
Kolbe Windows and Doors For Contemporary Homes
Always listening to customer needs, their VistaLuxe® Collection, which was developed and designed for a contemporary look, is the industry's first and only product created specifically for modern design. With more functionality and larger dimensions than ever before, Kolbe windows and doors award-winning VistaLuxe® Collection is explicitly built for today's style.
All Glass & Windows can help you design beautiful, high-performing Kolbe windows and doors that represent your brand or personal style. Every window and door is custom-made, with almost infinite possibilities for personalization, making Kolbe the ideal solution for every project.

Impact Resistant Windows and Doors by Kolbe
To minimize damage from tropical storms and hurricanes, building codes have been put in place over the years in Florida coastal areas, and statewide. In Zone 4 and High-Velocity Hurricane Zones, Kolbe products can be upgraded to fulfill specific demands, including impact resistance throughout any part of Florida.
The most damage in a hurricane or tropical storm is generally when wind-borne rubble breaches the envelope of a structure. This results in a pressure difference between the interior and exterior of the building, caused by window and door damage. As a result, Kolbe submits its windows and doors to third parties for testing, subject to impact-test standards. What sets Kolbe's impact-certified windows and doors apart from the competition? The sash may be secured in place with no unsightly brackets or prominent rods required, and no extra locks are necessary to fasten when the time to evacuate is approaching.
Kolbe Windows and Doors Focus on Energy Efficiency
Energy efficiency is standard at Kolbe Windows and Doors. They provide over 20,000 ENERGY STAR®-certified products in the United States and Canada. Kolbe utilizes the most cutting-edge Low-E technologies in various combinations, allowing them to provide glass that is ideal for any climate – from sea to shining sea. These components offer outstanding thermal performance and UV protection. Like coastal Florida, Kolbe Windows and Doors also provide Low-E glass coatings that reduce solar heat gain in scorching areas.
The majority of Kolbe's windows and doors have earned ENERGY STAR certification. In addition, several have surpassed the most challenging requirements established by ENERGY STAR. As a result, they've been named among ENERGY STAR's Most Efficient for 2019.
Additional Kolbe Window and Door Solutions
From expansive doors to detailed windows, Kolbe prides itself on its ability to create one-of-a-kind products that solve your design challenges. They can assist homeowners, architects, designers, and contractors with:
Unique style and design: Their artisans expertly construct windows and doors that represent your idea at Kolbe. Every project is a one-of-a-kind architectural statement thanks to the wide range of wood species, color options, divided lite patterns, and trim available.
Extraordinary entryways: As a prominent feature of your house, the main entrance makes a powerful statement and leaves an impression. Kolbe Windows & Doors is known for high-quality artistry, customization, and attention to detail for commercial and residential doors.
Pass-through windows: Kolbe's folding and sliding windows are ideal for tasks requiring pass-through service between interior and exterior spaces. These windows may be used in any architectural style, with features that allow them to blend in with the environment while still delivering excellent performance ratings.
Expansive openings: Oversized door frames provide spectacular views and allow for a journey to nature, whether surveying a seashore or viewing magnificent landscapes in your own backyard. Expand your indoor-outdoor living space with Kolbe windows and doors.
Sarasota Homes and Kolbe Windows and Doors
Kolbe windows and doors have become synonymous with luxury and quality in high-end residential homes throughout the picturesque Sarasota, Florida area. These meticulously crafted windows and doors have earned a reputation for their exquisite craftsmanship, innovative designs, and unparalleled performance, making them a top choice among discerning homeowners and architects alike. Kolbe windows and doors are not just ordinary windows and doors; they are a testament to the artistry and precision that goes into creating functional yet stunning architectural elements. With a commitment to sustainability and energy efficiency, Kolbe windows and doors blend form and function, allowing homeowners to enjoy breathtaking views of the Gulf Coast while maintaining optimal insulation and reducing energy consumption. 
Whether it's the grandeur of their expansive glass walls or the timeless elegance of their French doors, Kolbe windows and doors effortlessly elevate the aesthetic appeal of any high-end residence in Sarasota. From contemporary masterpieces to classic coastal estates, these windows and doors offer unmatched versatility, allowing homeowners to customize their design with various finishes, materials, and hardware options. Beyond their aesthetic allure, Kolbe windows and doors prioritize security and durability, providing peace of mind to homeowners who value safety and longevity. As the epitome of luxury, these windows and doors enhance the value of high-end residential properties in Sarasota, creating a lasting impression on potential buyers and elevating the overall desirability of the area. With Kolbe windows and doors gracing the facades of exquisite homes, Sarasota's architectural landscape is transformed into a breathtaking testament to fine craftsmanship and timeless elegance.

Why Kolbe Windows and Doors?
Artfully created and expertly installed, Kolbe products are made with the latest technologies to ensure a perfect fit for your building or residence. With various finishes, glass types, colors, hardware options, and other features available to personalize for every project, whether it's residential or commercial construction, Kolbe will work with you to meet your needs.
All Glass and Windows has years of experience working with projects that use Kolbe windows and doors. Our team of experts is ready to help you with your commercial or residential project.