Hurricane Windows in Sarasota: Blending Safety and Aesthetics
Welcome to the enchanting realm of Sarasota, where luxurious living intertwines with the breathtaking beauty of the Gulf Coast. Picture yourself in one of those exquisite homes where you're living and experiencing the art of coastal living at its finest. The sun-soaked beaches, the ever-whispering sea breeze, and those glorious sunset hues painting the sky – it's a lifestyle that dreams are made of. But it's not all sunshine and beachy vibes here; hurricanes are real. So, how do you keep that elegance intact while dealing with nature's mood swings? You guessed it – with the superhero of architecture: hurricane impact windows. Let's uncover why hurricane windows in Sarasota from All Glass & Windows, featuring Marvin, Kolbe, PGT, Windoor, and CGI, are the real deal.

The Coastal Vibe: Where Architecture Meets Nature's Party
Imagine this: your home is your sanctuary, and the view outside is your daily dose of awe. Sarasota's coastal homes are like nature's canvas framed by exquisite architecture. You've got the Gulf's boundless beauty on one side and your cozy haven on the other. But oh, those hurricanes! They're like the uninvited guests that just won't leave the party. That's where the hurricane impact windows swoop in – they're the guardians that keep your coastal life intact, whether you're utilizing impact-resistant windows from any of our manufacturers, including:
All Glass & Windows: A Blend of Elegance and Security
Now, about All Glass & Windows – your partners in coastal crime. We're not just about keeping things secure but about doing it with style, featuring the finest manufacturers. Each window isn't just a piece of glass; it's a work of art that frames your views and stands strong against whatever Mother Nature throws your way. And here's the thing – they're not a one-size-fits-all deal. Whether in a modern mansion or a classic charmer, these impact windows blend seamlessly, showing off your personality with every pane.

Weathering the Storms: Style in the Face of Nature's Fury
Remember those clunky hurricane shutters that made you feel like you were living in a bunker? Well, hurricane impact windows in Sarasota are nothing like that. They're like your cool friend who's always up for an adventure. Imagine sipping your morning coffee while the hurricane impact windows, whether it's Marvin, Kolbe, PGT, Windoor, or CGI, let you enjoy the breathtaking view like you're outdoors – without compromising safety. It's like having your cake and eating it too, but in this case, your cake is the stunning coastal panorama.
Design Harmony: Where Form and Function Party
All Glass & Windows distinguishes itself from other Sarasota hurricane impact window dealers by partnering with top manufacturers like Marvin, Kolbe, PGT, Windoor, and CGI and blending their offerings seamlessly into your home's design. These windows aren't just functional – they're pieces of design that effortlessly fit your home's decor and style. They come in different finishes, so whether you're all about that minimalistic look or want something with classic charm, a hurricane window matches your aesthetic.

Experiencing Excellence: What All Glass & Windows Brings to the Table for Sarasota Homes
Let's talk about the All Glass & Windows experience – it's like a masterclass in living your best coastal life. With a team of over 60 years of industry experience, we've provided commercial and residential hurricane impact windows and doors to customers throughout Florida. Our experience helping builders, designers, architects, contractors, and homeowners create their dream homes with hurricane windows in Sarasota is highlighted across the area.
Personal Consultation: Creating Your Dream Together
It's all about collaboration. The experts at All Glass & Windows don't just slap on windows; they co-create with you. We get into your head, understand your dreams, and turn them into reality. These hurricane impact windows aren't just windows; they reflect your desires, featuring the touch of Marvin, Kolbe, PGT, Windoor, or CGI. Our breadth of manufacturers we work with allows us to help you create the most perfect space. Let our team guide you through your project and helps you select the right hurricane windows for your home or business in Sarasota.
Precision Engineering: Crafted to Weather the Storm
All Glass & Windows marries tech wizardry with old-school craftsmanship, ensuring that windows from Marvin, Kolbe, PGT, Windoor, or CGI aren't just installed; they're meticulously engineered to meet and surpass safety standards. It's like having a superhero suit made just for your home – ready to take on whatever nature throws. Our collective group of manufacturers has helped shape today's standards and technology for hurricane windows in Sarasota and throughout Florida. Here are a few examples:
PGT:

In the aftermath of Hurricane Andrew in 1992,

PGT

proudly partnered with Florida building officials to develop the Miami-Dade codes, better known as Miami-Dade Notice of Acceptance (NOA), which are the most stringent in the country and designed to provide exceptional hurricane protection to communities. PGT currently holds the most Miami-Dade certifications in the industry.
Marvin:

Marvin impact-rated windows and doors are designed to protect your home from the elements. They are rigorously tested by third-party agencies to meet the most stringent coastal codes. Many of their products can be specified to meet Sea Turtle Conservation Codes, which help to reduce the light and reflection that can confuse sea turtle hatchlings. Durable and long-lasting,

Marvin impact windows

and doors are built on the foundation of 100 years of experience and expertise.

Kolbe:

In a hurricane or tropical storm, the most damage generally occurs when the envelope of a building is breached by wind-borne debris. This causes a pressure difference between the interior and exterior of the building and can occur due to window and door damage. For this reason,

Kolbe

submits its windows and doors to independent organizations which test them to rigorous protocols requiring specific wind loads and types of flying debris.

Living the Dream: Where Luxury Meets Security
Let's get to the heart of it all – why does this matter? Because you deserve to live life to the fullest. In Sarasota area homes, hurricane impact windows stand tall. They don't just protect; they celebrate the coastal beauty, thanks to the prowess of our manufacturers. All Glass & Windows isn't just about safeguarding but embracing the spirit of coastal luxury living.
In Conclusion: Where Elegance and Safety Dance in Sarasota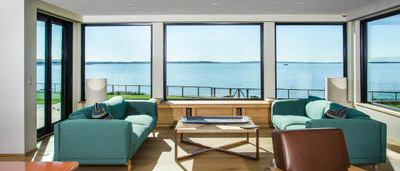 Ready to take your home from ordinary to extraordinary? All Glass & Windows has your back, with the best hurricane windows in Sarasota. Let these windows be the bridge that connects the beauty of the outdoors with the coziness of indoors. Let your home be a testament to the magical dance between nature and architecture.
In a world where safety doesn't mean sacrificing style, All Glass & Windows emerges as the ultimate fusion of opulence and protection, partnering with Marvin, Kolbe, PGT, Windoor, and CGI. It's not just about hurricane impact windows in Sarasota; it's about elevating your coastal lifestyle to an unparalleled level.
All Glass & Windows: Your Hurricane Window in Sarasota Dealer
For hurricane windows in Sarasota, FL, residents trust, call 941-379-9555 today! Let All Glass show you how our impact windows can help to protect your residence. Contact us online to learn more about our hurricane windows in Sarasota, Florida. We also invite you to check out "All About Windows and Doors," our blog that covers window and door styles, trends, and much more.