Living in the beautiful coastal city of Sarasota, Florida, residents are no strangers to the powerful forces of nature. With its stunning views and proximity to the ocean, Sarasota offers a unique lifestyle. However, the region is also susceptible to hurricanes and severe weather conditions. To protect their homes and loved ones, homeowners in this area must invest in robust and reliable hurricane-impact doors. In this article, we will explore three impact door design trends that combine style and functionality to enhance the safety and aesthetics of Florida residences.
What is an Impact Door?
Before delving into the design trends, let's clarify what an impact door is. A hurricane impact door is specifically engineered to withstand high winds and flying debris during severe weather events like hurricanes. These doors are rigorously tested to meet or exceed stringent building codes and safety standards. They provide a crucial barrier between the outside elements and the interior of your home, ensuring your family's safety and your property's integrity.
Advantages of Hurricane Impact Doors
Hurricane impact doors offer numerous advantages, making them a smart investment for homeowners in coastal areas like Sarasota, Florida. 
Weather protection:

These doors provide unmatched protection during severe weather events like hurricanes and tropical storms. Built to withstand high winds and flying debris, impact doors create a strong barrier that helps safeguard your home and loved ones. 

Energy efficiency:

Hurricane impact doors enhance energy efficiency by minimizing heat transfer and reducing air conditioning costs. Their sturdy construction and insulating properties help maintain a comfortable indoor temperature year-round. 

Security:

Impact doors offer enhanced security against break-ins and intrusions, adding extra protection to your home. 

Curb appeal: T

hese doors come in a wide range of designs, allowing you to choose a style that complements your home's architecture while providing peace of mind and aesthetic appeal. 
With their ability to combine safety, energy efficiency, security, and style, hurricane-impact doors are an excellent investment for coastal residences.
Design Trend: Impact Entry Doors with Maximum Design Flexibility
Gone are the days when impact entry doors were limited to a few standard designs. Today, homeowners have access to a wide range of design options, allowing them to personalize their homes while ensuring maximum safety. Glass impact entry doors can be customized with various finishes, colors, and hardware options to complement the architectural style of your residence. Whether you prefer a modern, contemporary look or a more traditional aesthetic, impact entry doors offer design flexibility without compromising protection.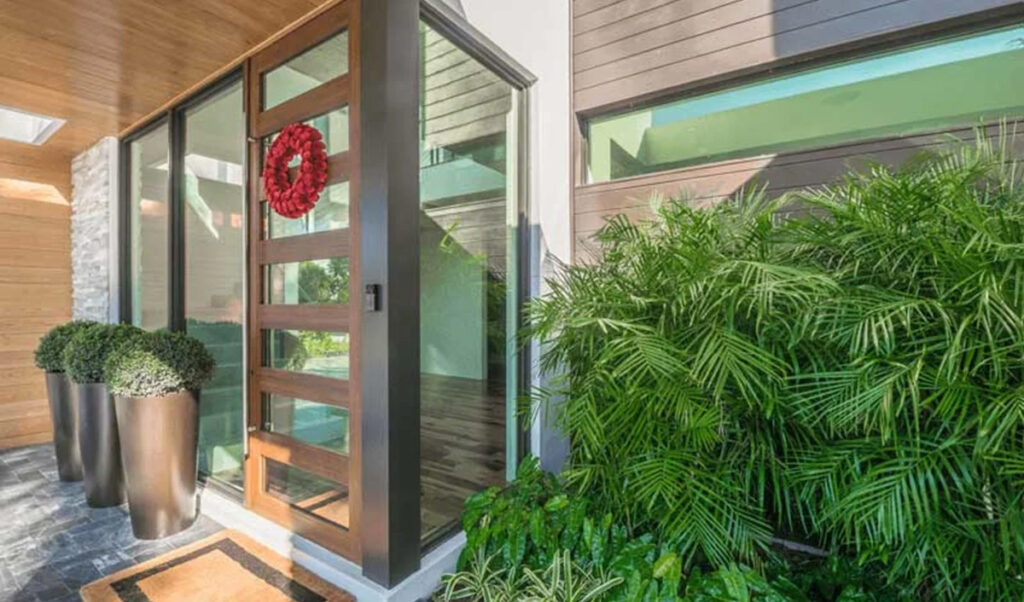 Design Trend: Multiplying Large-Scale Impact Doors
One design trend that has gained popularity in Florida residences is large-scale impact doors. These doors allow homeowners to maximize their coastal views and create a seamless transition between indoor and outdoor living spaces. By incorporating expansive glass panels and minimizing obstructive frames, large-scale impact doors flood your living areas with natural light, making your home feel more spacious and inviting. Imagine waking up to breathtaking sunrises and enjoying the calming sound of ocean waves while relaxing in your living room.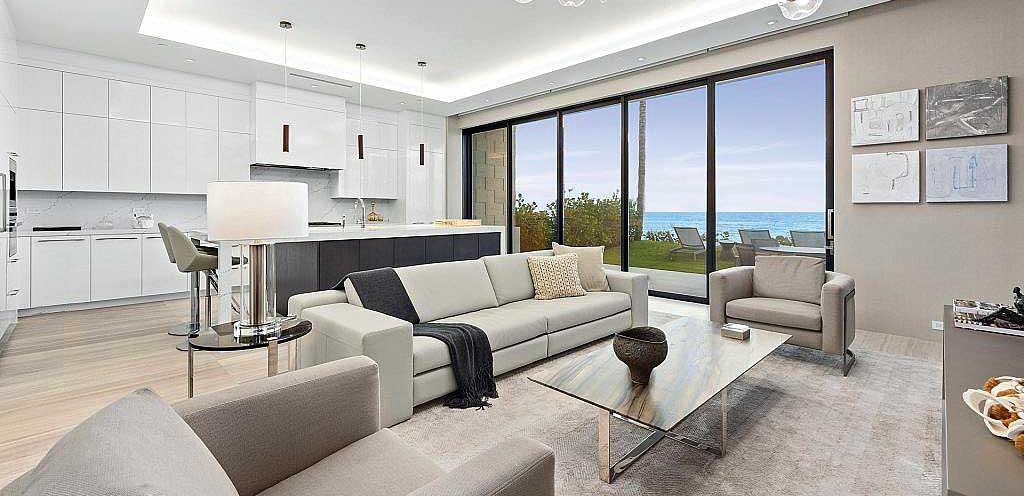 Design Trend: Versatile Use of Impact Pivot Doors
Impact pivot doors are another design trend that has gained popularity in Florida residences. These doors are not only visually stunning but also offer practical advantages. Impact pivot doors can be larger in size compared to traditional hinged doors, creating a grand entrance that makes a lasting impression. With their unique pivoting mechanism, these doors provide a smooth and effortless operation, allowing easy access and enhancing the flow between rooms. Moreover, impact pivot doors can be customized with various glass options, allowing homeowners to strike the perfect balance between privacy and natural light.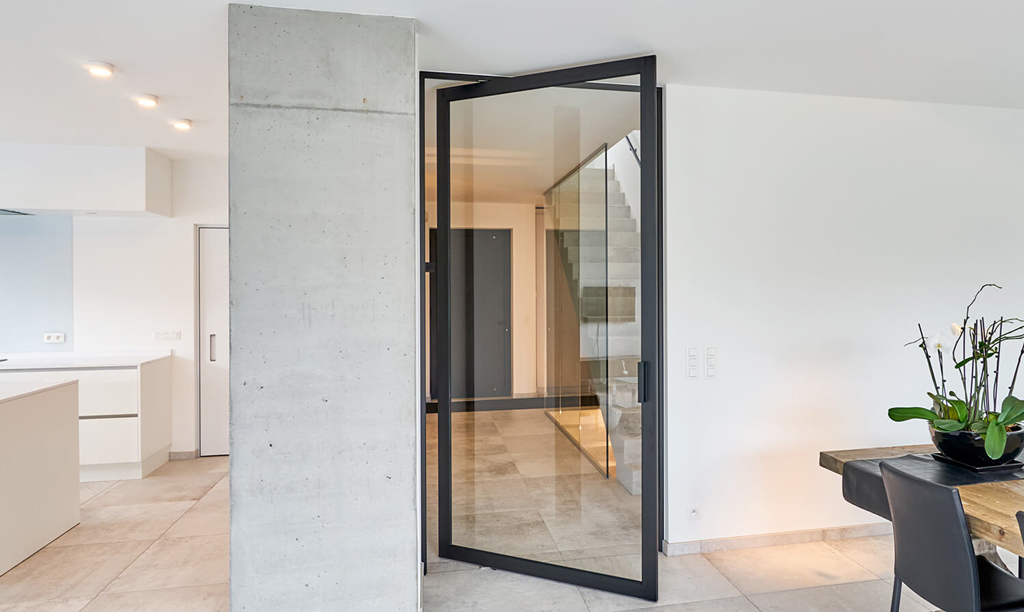 Advancements in Impact Door Technology
Over the years, impact door technology advancements have greatly enhanced Florida residents' safety and protection. Through innovative engineering and rigorous testing, impact doors offer increased strength, durability, and resistance to extreme weather conditions. These doors are designed to withstand the impact of flying debris, keeping your home secure during hurricanes and other severe storms. Moreover, impact doors benefit energy efficiency by reducing heat transfer and noise pollution.
In conclusion, the three impact door design trends discussed above provide Florida homeowners with stylish and secure options for protecting their residences from hurricanes and severe weather conditions. Impact entry doors offer design flexibility without compromising safety, allowing homeowners to personalize their homes. Multiplying large-scale impact doors maximize coastal views and creates a seamless connection between indoor and outdoor spaces. Lastly, versatile impact pivot doors make a grand entrance, providing easy access and enhancing room flow.
With advancements in impact door technology, Florida residents are more protected now than ever from the devastating effects of hurricanes. Investing in high-quality impact doors ensures that your home is safeguarded against the unpredictable forces of nature while maintaining its aesthetic appeal. So, embrace these design trends and enjoy the beauty of Sarasota's coastal views, knowing that your home is well-prepared for whatever Mother Nature may bring. If you're looking for an impact door dealer in Sarasota and the surrounding areas, contact All Glass & Windows or call us at 941-379-9555.