Custom Windows and Doors in Florida: Elevating Your Sarasota Home with Unparalleled Elegance and Hurricane Resilience
When building a home in picturesque Sarasota, Florida, the discerning homeowner seeks nothing less than the epitome of luxury, style, and protection. With the area's expansive coastal views and a real estate market catering to properties over $1 million, the demand for impeccable design and hurricane-resistant features is paramount. Sarasota area residents understand the importance of every detail, and when it comes to custom windows and doors, settling for anything less than perfection is not an option. In this blog, we will explore the world of custom windows and doors and how they can transform your Sarasota residence into a haven of security and elegance, all while offering insight into the benefits, pricing, and best choices for hurricane-prone areas. Let's embark on this journey to discover why All Glass & Windows is the unrivaled choice for your luxury home.
The Benefits of Hurricane Resistant Custom Windows
One cannot overlook the significance of safeguarding your Sarasota residence from the devastating impact of hurricanes. Custom windows engineered to withstand the relentless forces of nature are a vital investment for any high-end property. These specialized windows offer several invaluable benefits, such as:
Uncompromising Safety:

Hurricane-resistant windows provide unparalleled safety, protecting your family and property from flying debris and wind-borne projectiles during extreme weather events.

Energy Efficiency:

Custom windows with hurricane-resistant features guard against storms and contribute to your home's energy efficiency. Their advanced design minimizes air leakage, preventing energy wastage and lowering utility bills.

UV Protection:

Enjoy the breathtaking Sarasota views without worrying about harmful UV rays. Hurricane-resistant custom windows often come with UV-blocking coatings that shield your interiors from fading and damage caused by the sun.

Noise Reduction:

Living in a luxurious Sarasota home should entail peace and tranquility. Hurricane-resistant windows reduce noise, creating a serene living space amidst the bustling coastal environment.

Understanding Impact Custom Window Prices
As a discerning homeowner, you may wonder about the cost of installing hurricane-resistant custom windows. While these windows represent a significant investment, their advantages far outweigh the initial expense. The cost of impact custom windows depends on various factors, including:
Window Size and Style:

Larger or uniquely shaped windows may require more advanced engineering, affecting the overall cost.

Frame Material:

The choice of frame material, such as aluminum, vinyl, or wood, can influence the price.

Glass Type:

High-performance options like Low-E or laminated glass will affect the price but offer additional benefits.

Installation Complexity:

The complexity of the installation, particularly in larger or multiple windows, can impact the total cost.
Viewing impact custom windows as a long-term investment in your home's security, value, and overall livability is essential.

What Are The Best Windows for a Home in Sarasota, Florida?
Sarasota's coastal location calls for windows that endure hurricanes and complement the exquisite beauty of the surroundings. As homeowners aiming for perfection, some of the best custom window choices for your Sarasota residence include:
Floor-to-Ceiling Impact Windows:

Embrace the unparalleled coastal views with floor-to-ceiling impact windows, seamlessly connecting your interiors with the breathtaking outdoors.

Picture Windows:

If your property enjoys panoramic vistas of the Gulf of Mexico or Sarasota Bay, picture windows offer a captivating frame to savor the natural beauty surrounding your home.

Sliding Glass Doors:

For easy access to outdoor spaces,

sliding glass doors

add a touch of elegance while providing uncompromised protection during storms.

Casement Windows:

Providing excellent ventilation and a classic design,

casement windows

are an ideal addition to Sarasota homes.
The Benefits of Custom Doors in Hurricane Prone Areas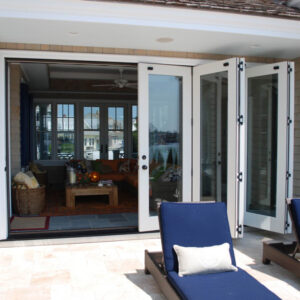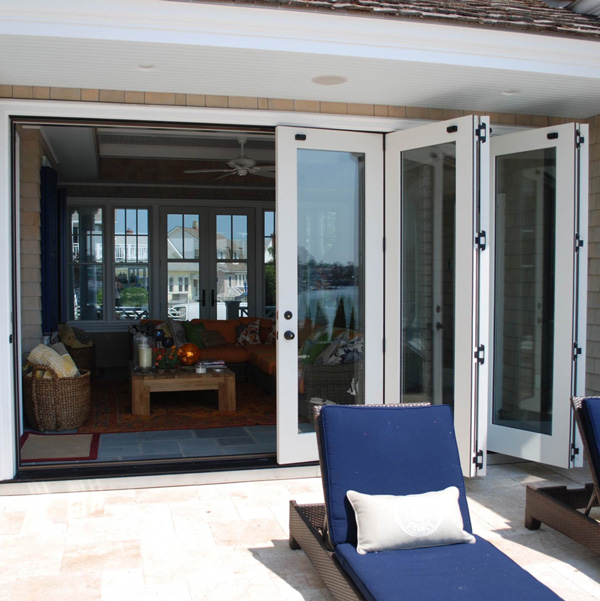 Like custom windows, custom doors with hurricane-resistant features are necessary for Sarasota homeowners. Your luxury residence deserves doors that not only exude elegance but also ensure safety and security during storms. The advantages of investing in custom hurricane-resistant doors include the following:
Enhanced Protection:

Custom doors engineered to withstand hurricanes offer unparalleled protection against high winds, flying debris, and forced entry attempts, ensuring the safety of your loved ones and prized possessions.

Architectural Appeal:

Custom doors allow you to express your unique style and create a lasting first impression for guests, elevating your Sarasota home's curb appeal and overall aesthetics.

Seamless Integration:

With the expertise of All Glass & Windows, your custom doors will perfectly integrate with your home's design, offering a harmonious blend of security and elegance.

Durable Materials:

Hurricane-resistant custom doors are crafted from robust materials, guaranteeing long-lasting performance and minimizing maintenance requirements.
Understanding Hurricane Impact Custom Door Prices
As with custom windows, the cost of installing hurricane-resistant custom doors varies based on several factors, including:
Door Material:

The choice of material, such as fiberglass, steel, or wood, will affect the overall cost of your custom doors.

Design Complexity:

Elaborate designs or intricate detailing may impact the pricing of custom doors.

Hardware Selection:

The choice of hardware, such as handles and locks, can influence the final cost.

Door Size:

Larger or double doors may cost more due to increased materials and installation efforts.

Additional Features:

Customized features, such as decorative glass inserts or

sidelights

, will increase prices.
What are the Best Doors for a Residence in Sarasota, Florida?
Balancing security and style is crucial when choosing the best custom doors for your Sarasota home. Some of the most sought-after custom door choices for high-end properties in Sarasota include:
Elegant Entry Doors:

Make a grand statement with an elegant

custom entry door

that complements your home's architectural style while providing unbeatable protection.

French Doors:

Enhance the charm of your Sarasota home with

custom French doors

, seamlessly connecting indoor and outdoor spaces while maintaining hurricane resilience.

Patio Doors:

For those seeking a smooth transition from the interior to outdoor living spaces, custom patio doors offer a perfect solution, infusing elegance and security.

Glass Bi-Fold Doors:

Embrace the modern trend of

glass bi-fold doors

, which open your living areas to the beautiful Sarasota landscape while maintaining storm protection.

Custom Doors and Windows Give Homeowners Both Security and Style
The allure of the Sarasota area lies not only in its pristine beaches and cultural attractions but also in the sense of security and peace of mind offered by hurricane-resistant custom doors and windows. Every homeowner's dream in Sarasota is embracing the coastal lifestyle without compromising on luxury, elegance, and safety. Custom doors and windows cater to your distinct tastes and preferences, allowing you to create a harmonious blend of security and style that defines your luxury residence.

Why Buy Custom Windows and Doors from All Glass & Windows
As a homeowner, contractor, builder, architect, or designer with a discerning eye for detail and a desire for the finest craftsmanship, you deserve nothing less than excellence in custom windows and doors. At All Glass & Windows, we understand the essence of luxury and the significance of hurricane-resistant features for Sarasota properties. Our manufacturers, skilled artisans, and engineers are committed to delivering flawless custom windows and doors that stand against nature's fury and exemplify your distinctive taste. With an extensive range of premium materials, designs, and finishes, we allow customers to create masterpieces that transform your Sarasota area residence into a sanctuary of elegance and protection. As you build your luxury home in Florida, trust All Glass & Windows to be your partner in elevating your living experience to unparalleled heights. All Glass & Windows is proud to work with the following custom window and door manufacturers: 
Euro-Wall custom doors:

Euro-Wall custom doors

are high-quality, customizable architectural solutions renowned for their innovative design, precision engineering, and seamless integration of large openings.

Marvin custom windows and doors:

Marvin custom windows and doors

are distinguished by their timeless craftsmanship, cutting-edge technology, and commitment to sustainability, offering an unparalleled blend of elegance and performance.
Signature Door custom doors:

Signature Door custom doors

are known for their exquisite, handcrafted designs, premium materials, and exceptional attention to detail, making them a hallmark of luxury and sophistication for any home or project.
PGT custom windows and doors:

PGT custom windows and doors

are recognized for their superior impact resistance, cutting-edge design, and industry-leading performance, providing unmatched protection and elegance for homes and commercial spaces.

WinDoor custom windows and doors:

WinDoor custom windows and doors

are renowned for their state-of-the-art engineering, energy efficiency, and modern aesthetics, providing the perfect blend of style and functionality for any architectural project.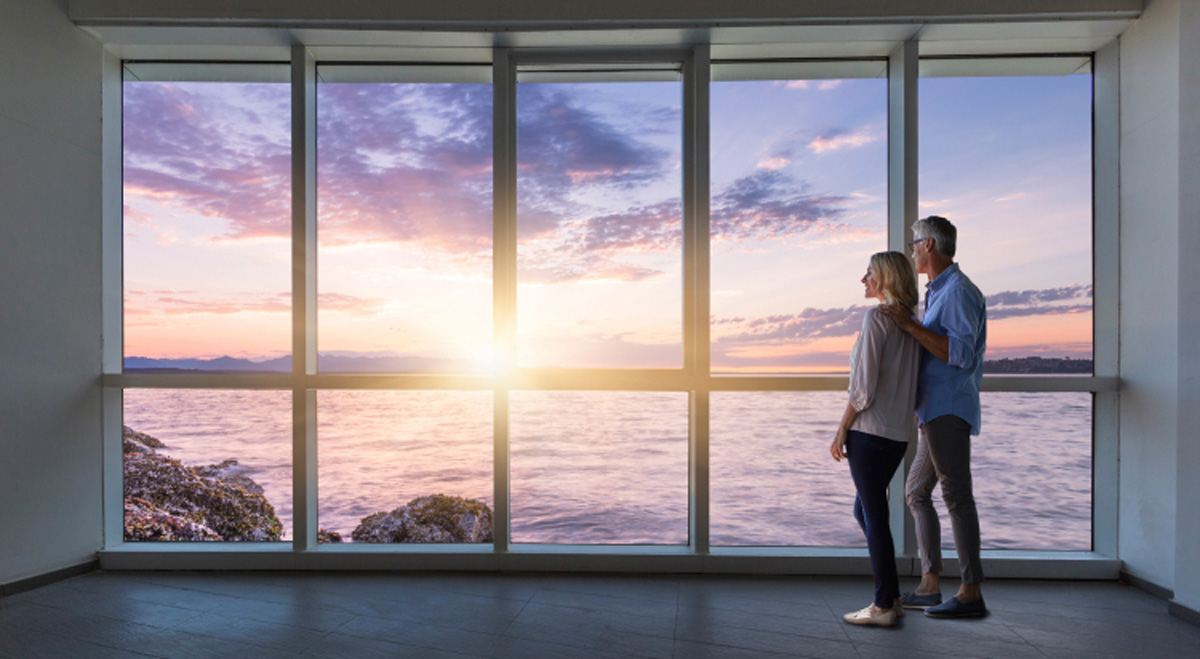 In conclusion, the allure of Sarasota's coastal views and luxury homes demands nothing less than the finest custom windows and doors embodying security and style. Hurricane-resistant features are paramount for any high-end property in this hurricane-prone region, offering uncompromised safety and peace of mind. Investing in custom windows and doors from All Glass & Windows allows you to choose an unrivaled level of craftsmanship, elegance, and protection for your Sarasota residence. Embrace the coastal lifestyle confidently, knowing that your home stands strong against nature's elements while exuding the essence of luxury and refinement that reflects your unique taste and vision. Contact us today to learn more about our custom window and door offerings and which is best for you.