Welcome to All Glass & Windows' blog, where we explore the latest trends and features in exterior doors for Sarasota, FL residents. Just as Sarasota's coastal living demands hurricane-resistant windows, the choice of exterior doors plays a pivotal role in a home's aesthetics, functionality, and security. In this comprehensive guide, we'll delve into the doors Sarasota homeowners desire, including hurricane-resistant options, front doors for coastal living, privacy solutions, choices for waterfront properties, contemporary design styles, and how glass exterior doors enhance the indoor-outdoor living experience. We'll also touch upon door replacement and installation and why All Glass & Windows is the trusted door company in Sarasota, FL.
Hurricane-Resistant Glass for Exterior Doors Sarasota
Sarasota, nestled along the Gulf of Mexico, is no stranger to the devastating force of hurricanes and tropical storms that occasionally batter the region. Given the importance of protecting homes and ensuring safety during these extreme weather events, many Sarasota residents prioritize the installation of hurricane-resistant glass for their exterior doors.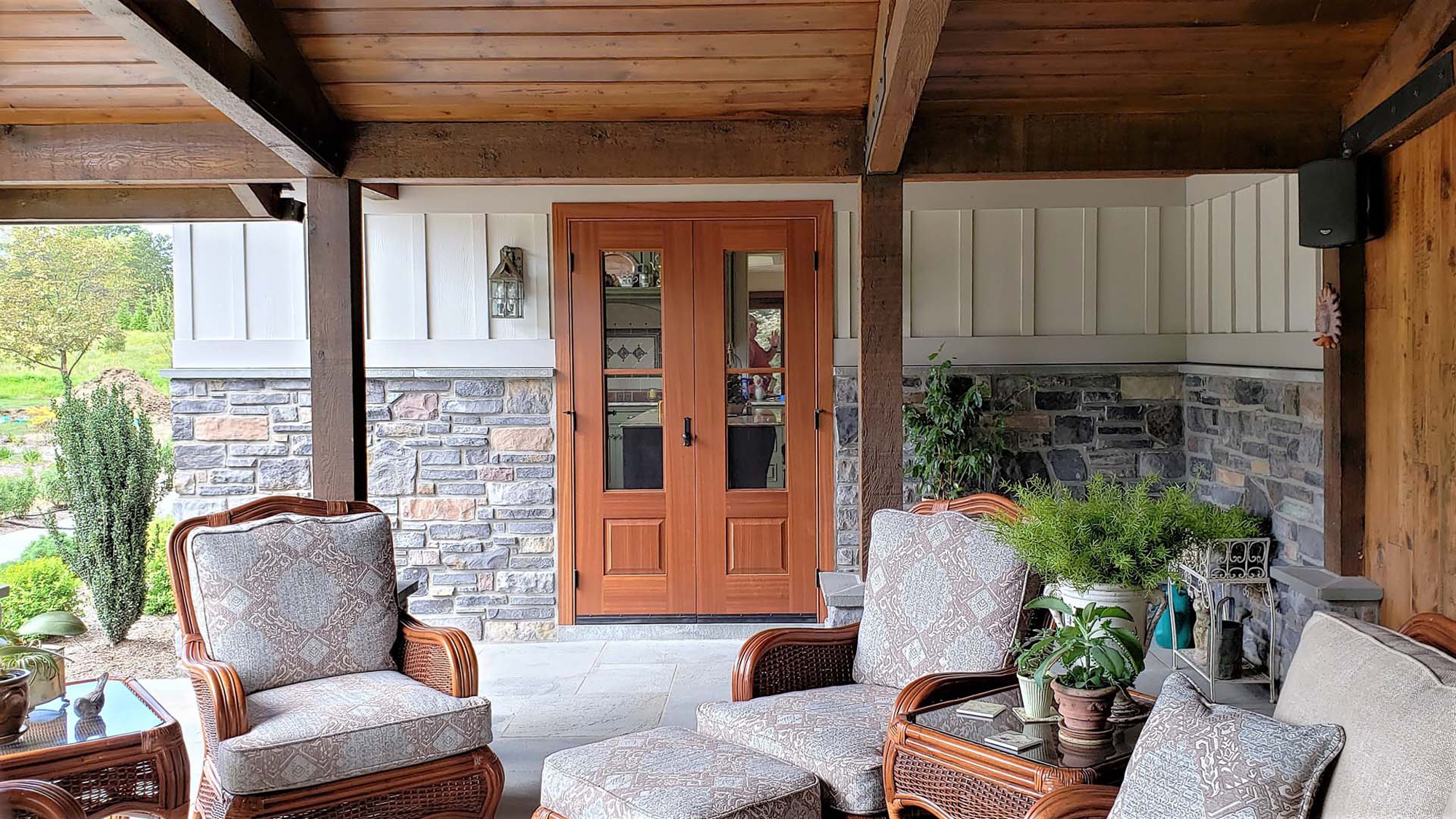 Hurricane-resistant glass doors, also known as impact-resistant doors, are constructed to withstand the impact of flying debris and intense winds commonly associated with hurricanes. These doors typically feature laminated or tempered glass, which, even if shattered, remains intact thanks to an interlayer. This means that while the glass may crack upon impact, it won't shatter into dangerous shards, ensuring the safety of occupants.
In addition to safety, hurricane-resistant glass doors provide sound insulation, reducing the noise from strong winds and rain during storms. They also offer enhanced security during non-hurricane conditions, making them a valuable investment for homeowners concerned about natural disasters and home security.
Front Doors Sarasota Residents Desire for Coastal Living
Living by the coast in Sarasota offers breathtaking views of the Gulf of Mexico and the opportunity to embrace the coastal lifestyle. Front doors for these homes are functional entrances and statements of style and hospitality.
Sarasota residents often opt for front doors that allow abundant natural light into the entryway. This can be achieved by incorporating glass inserts, sidelights, and transoms. These features brighten the space and provide glimpses of the scenic surroundings before stepping inside.
To maintain privacy without compromising aesthetics, homeowners frequently select doors with decorative finishes. Frosted or etched glass, for instance, offers an elegant touch and a level of obscurity that preserves the privacy of the interior while still allowing light to filter through.
When choosing materials for front doors in Sarasota's coastal climate, it's crucial to consider durability and resistance to salt exposure. Fiberglass and steel doors, for example, are resilient choices that can withstand the salty air and remain corrosion-free, ensuring the door's longevity.

Privacy Solutions for Front Doors in Sarasota, FL
Balancing openness with privacy can be challenging in a community where the indoor-outdoor lifestyle is highly cherished. While visually appealing, front doors with extensive glass elements can sometimes make residents feel exposed.
To address this, Sarasota homeowners explore privacy solutions that maintain the aesthetic appeal of their doors while providing the necessary seclusion. Frosted or tinted glass is a popular choice. Frosted glass has a translucent appearance, diffusing light while obscuring the view from the outside. Tinted glass, on the other hand, reduces visibility by adding a subtle color hue to the glass.
Additionally, window treatments such as blinds or shades can be installed to offer control over visibility and sunlight. These solutions are beneficial for maintaining privacy during the evening hours or when needed while still enjoying the natural light and views during the day.
Balancing openness with privacy is essential in Sarasota's coastal living, where residents desire both the beauty of the outdoors and the comfort of their private spaces.
Doors Sarasota Architects, Contractors, and Designers Use for Waterfront Properties
Waterfront properties in Sarasota are considered prime real estate, offering spectacular views and direct access to the Gulf of Mexico or Sarasota Bay. Architects, contractors, and designers working on these prestigious residences understand the significance of choosing the right exterior doors to maximize the coastal experience.
The standout features of waterfront properties are expansive glass doors and sliding glass walls. These doors create a seamless connection between the indoor and outdoor spaces, allowing homeowners and guests to enjoy unobstructed vistas of the water and surrounding natural beauty.
These hurricane impact doors are typically designed and engineered with durability in mind. They must withstand the challenges of the coastal environment, including salt exposure and the occasional tropical storm or hurricane. Therefore, materials like high-quality aluminum or fiberglass are often chosen for their ability to resist corrosion.
Moreover, these doors are built to provide superior insulation, helping to maintain a comfortable indoor climate and reduce energy costs. They allow residents to enjoy the scenic views and abundant natural light while minimizing the impact of the elements.
Styles of Entry Doors Sarasota Homes Use for Contemporary Design Aesthetic
Contemporary design aesthetics have gained popularity in Sarasota, resonating with the desire for clean lines, open spaces, and a sense of modernity. Entry doors play a crucial role in achieving this sleek and minimalist look.
Sarasota homeowners seeking a contemporary design aesthetic often choose entry doors that reflect the principles of simplicity and functionality. These doors typically feature clean lines, minimalist hardware, and monochromatic finishes. They prioritize form and function, focusing on the door's role as both a practical and design element.
Pivot doors, with their central hinge that allows for a dramatic pivot motion when opening, are a striking choice that adds an element of modernity to the entrance. They create a sense of grandeur and sophistication while adhering to contemporary design's clean and minimalist lines.
Large glass panels and sidelights are commonly incorporated to create an open and airy feel, characteristic of contemporary interiors. These sliding glass door elements allow natural light to flood the interior spaces, contributing to a sense of spaciousness and connection to the outdoors.
Indoor-Outdoor Living Amplified with Glass Exterior Doors in Sarasota Coastal Design
One of the defining features of Sarasota's coastal design is the emphasis on indoor-outdoor living. The climate in Sarasota allows residents to enjoy outdoor spaces year-round, making the seamless transition between indoor and outdoor areas a key design goal.
Glass exterior doors play a pivotal role in achieving this design concept. Sarasota's coastal design often includes expansive glass walls and sliding glass doors that effortlessly merge the interior and exterior spaces. These doors create a sense of continuity, allowing residents to move from their living rooms to spacious lanais, outdoor kitchens, and swimming pools without feeling disconnected from nature.
The use of these glass doors amplifies the coastal living experience. Whether residents enjoy the gentle sea breeze, host gatherings with friends and family, or simply bask in the beautiful sunsets that Sarasota is known for, the doors allow them to do so with unparalleled ease and comfort.